Lower inventory levels and high demand in metro-Atlanta have led many home buyers to consider purchasing new construction homes.  Here are five things buyers should know about new construction:


1. Carefully read the sales the contract.
This may seem like common sense but let's face it – we live in an age when most of us will scroll to the bottom of an agreement or contract and click "I Agree" without reading anything.  You do not want to do that with the builder's sales contract when purchasing new construction homes.  As a buyer you will want to be clear on who is responsible for increased supply costs, what arbitration will look like if there is a disagreement, and the real deadline for finishing the home. The contract will also typically lay out guidelines for when the buyer can visit the job site and when they are allowed to schedule their own inspections. Most builders will allow buyer's to schedule a pre-drywall inspection (to review framing and all roughed-in utilities) and a final inspection (to inspect fully installed systems, the roof, etc.).

2. Municipal inspectors will not inspect everything.
Buyers may be tempted to assume that there is no need to hire an inspector because the county/city will inspect the house as it is being built. There are two reasons why this may not be accurate. First, municipal inspectors do not typically inspect the entire house. There are specific systems that municipal inspectors will inspect at various stages of construction but they are limited in their scope.  Municipal inspectors will not, for instance, get on a ladder.  This can prevent them from inspecting the roof or certain parts of the exterior. Second, municipal inspectors often have a long list of addresses to visit on a daily basis. This leaves them with a limited amount of time to look at each property.  A private inspector on the other hand will often spend up to a few hours at a particular house, allowing them to find more potential problems.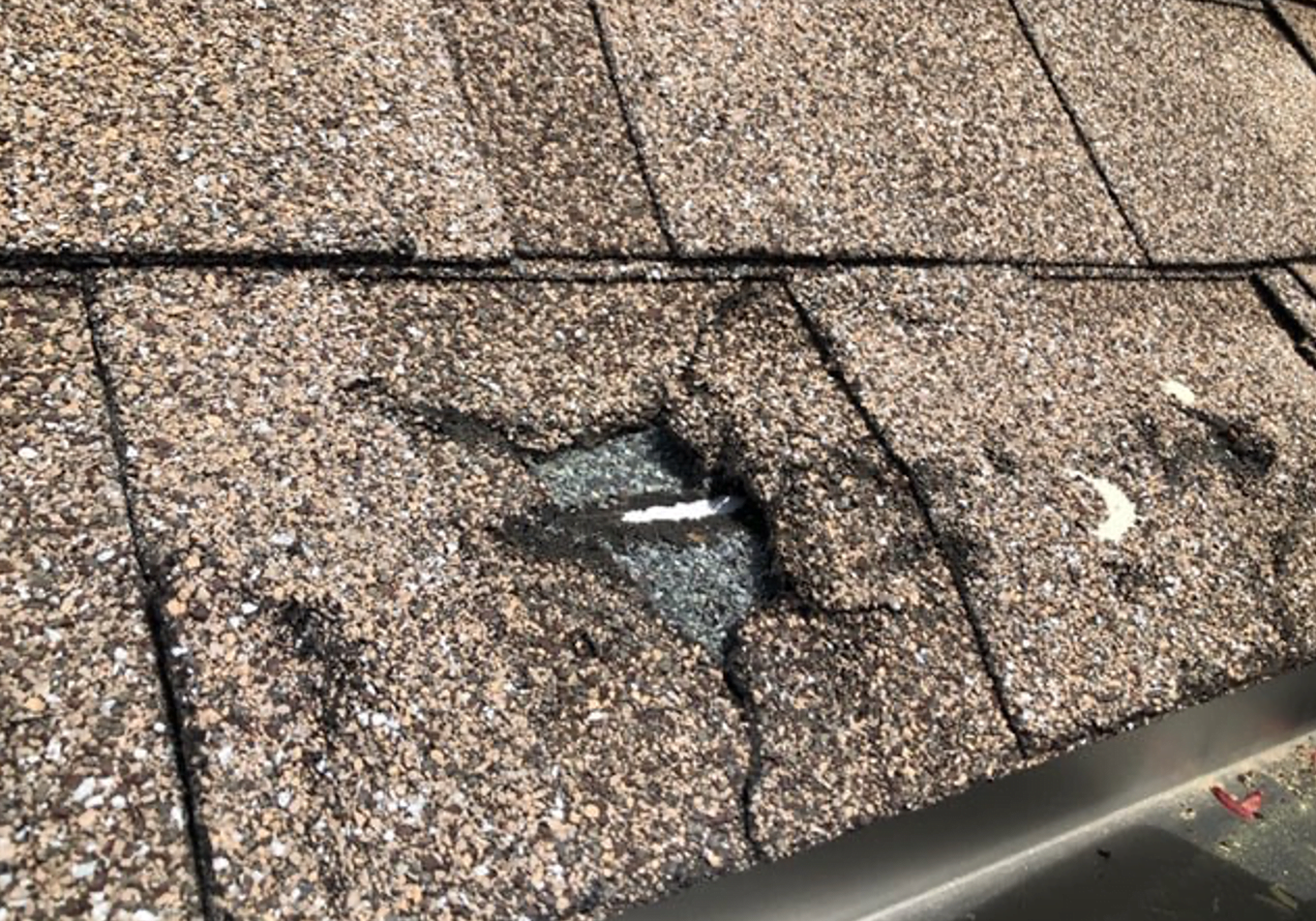 Damaged shingles found on new construction final inspection.
3. Most home inspectors are not qualified to inspect new construction.
Virtually all home inspectors will say they can inspect new construction, but not all of them are qualified. For a new construction inspection, you really need a "code-certified inspector." This means the inspector has passed rigorous tests on applicable building codes.C Only around 13% of home inspectors in Georgia are code-certified. Hiring a code-certified inspector is important because they will be able to cite specific codes when they identify defects and this will provide leverage to have the builder fix the problems.

4. Many builders have stringent requirements for inspectors.
Many of the large builders will stipulate requirements for private inspectors in the contract with the buyer. These stipulations for the inspector can include:

Specific coverage amounts on the inspector's E&O or General Liability insurance policies

Adding builder added onto the inspector's insurance as an additional insured

Proof of worker's compensation insurance,

Proof of certification through a reputable inspector organization such as ASHI or GAHI

It is important to find an inspector who can meet your builder's requirements prior to the time for inspections. Busy builder's will often provide short notice for when inspections can be performed and you do not want to be caught unprepared.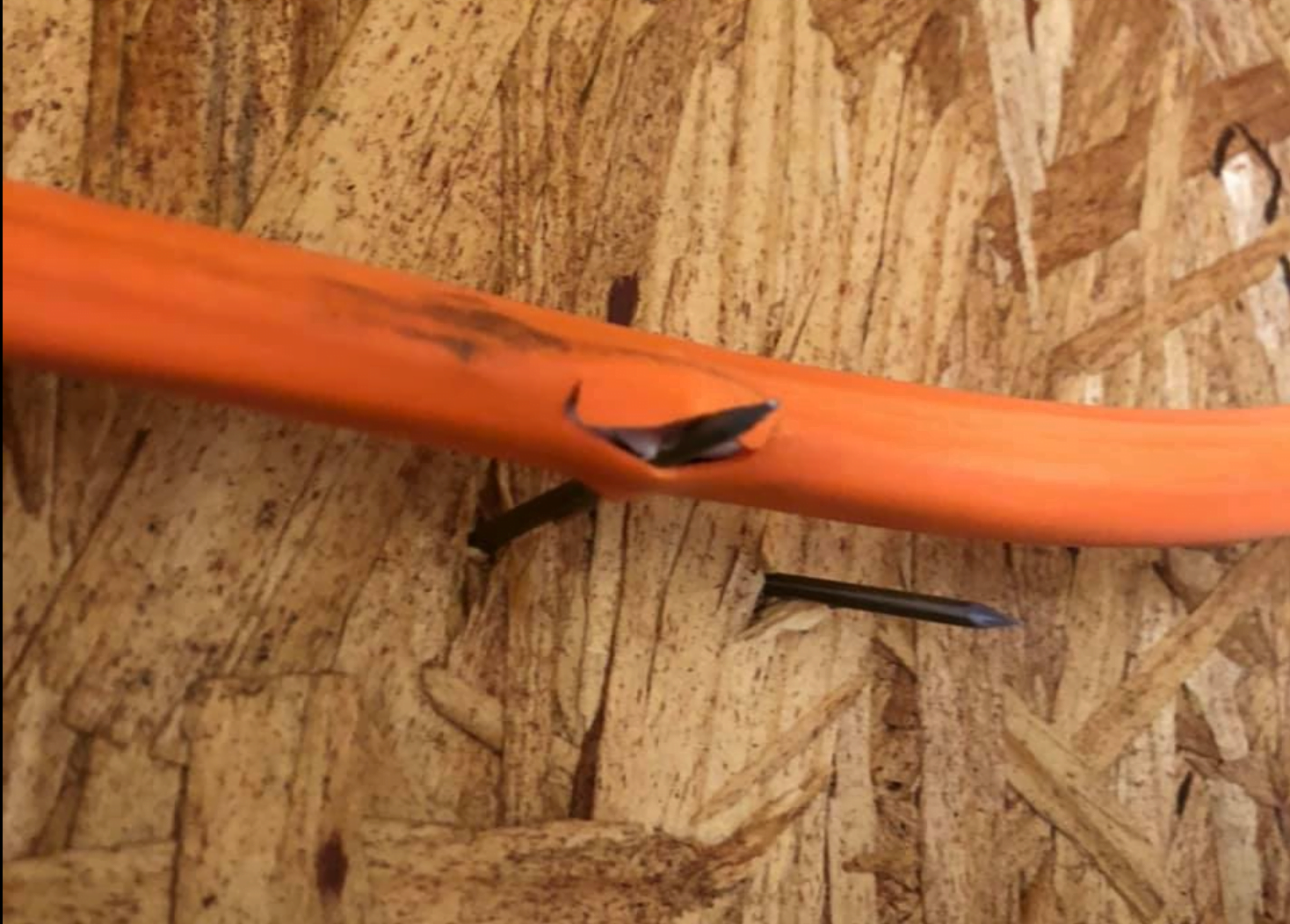 Siding nails damaging electrical wiring – found on a pre-drywall inspection.
5.
Some Builders May Be Reluctant to Fix Inspections Items
When demand outpaces the rate at which new homes can be built, taking time to correct items from an inspection report can be a low priority for many builders.  It is common for there to be some defects that may fall outside of applicable building codes.  For these items there will typically be performance guidelines specified in the contract that will govern when a variety of minor / cosmetic defects will have to be corrected. On the other hand, code violations are required to be fixed. The State of Georgia stipulates that, "The mandatory codes are applicable to all construction whether or not they are locally enforced…" Sometimes the homebuyer may end up having to contact the local Building Official for assistance if the builder is reluctant to correct actual code violations.